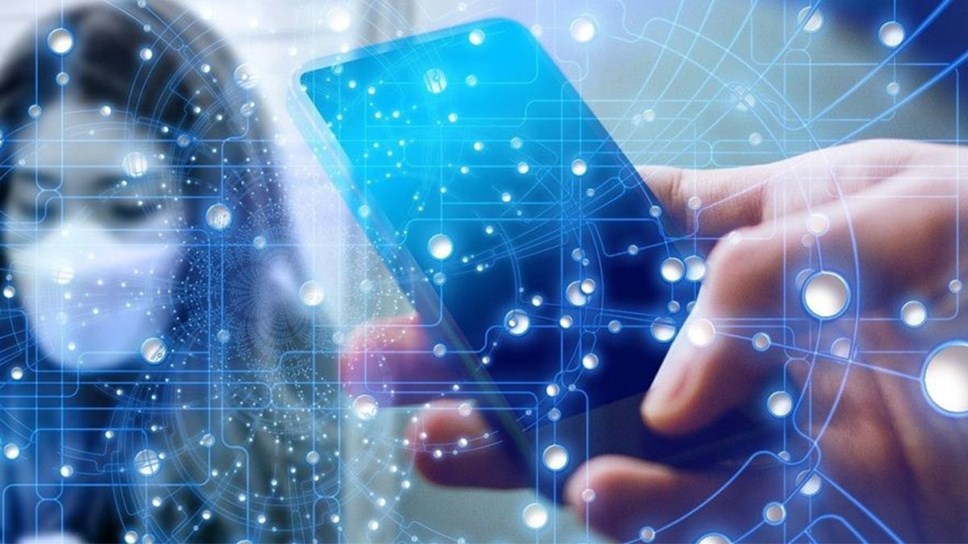 The digitally professional paramedic
Two academics from differing professional backgrounds discuss the ethics of using digital technology in the education of future entrants to their respective professions.
The authors of this short blog, whilst originating from two quite distinct disciplinary areas, share an interest in the use and ethics of digital in health and in social sciences education. Amanda a social scientist, with a psychiatric social work background and Tom a qualified paramedic and the Director of the Centre for Excellence in Paramedic Practice at the University of Cumbria have a vested interest in the development of contemporary programmes of learning, those that prepare students, from each of their disciplinary areas, effectively for professional practice. Socialising experiences that provide students with opportunities to 'become' safe, ethical and professional practitioners, underpinned by regulatory requirements and involving real world relevant content, assessment, and delivery methods. This blog draws on the learning and findings of Amanda's doctoral work, that examined the contribution of social work education to the digital professionalism of social work students (Taylor-Beswick, 2019), and a conversation in which Amanda and Tom were considering futuring paramedic education.
Paramedics, like other health and social care professions, are required to develop the understandings necessary to demonstrate the skills, characteristics, and qualities relevant to their discipline, and thereafter to enable them to engage authentically in professional development (HCPC, 2018). They are bound by a code of conduct, and similar to social work, sets of professional standards (HCPC, 2018; SWE, 2019) that clearly stipulate the nature of conduct, behaviours and level of professionalism expected of them.
Relating to technologies, the current, and largely long-standing HCPC Standards of Proficiency 14.22 requirement makes clear that all the professions they regulate, including paramedics, should 'be able to use information and communication technologies appropriate to their practice' (2014, p.16). Practice that now occurs within the complex entanglement that is the 5th Industrial Revolution, where being professional and professional boundaries can be much more difficult to maintain and navigate (Sliva and Orillio, 2022).
Akin to many other health and social care professions, the paramedic profession has experienced difficulties with social-type technology usage (National Health Executive, 2011; Mirror, 2021), an issue that has grave implications for a practitioner's registration, place on the register and more importantly public confidence. To date, there appears to have been limited research to inform this area, but anecdotally and from canvassing colleagues' opinions, the field of paramedic education and practice appears to be largely unengaged with the digital aspect of professionalism. Lacking also is the knowledge and awareness of the regulator guidance on the use of technologies, and in particular social media platforms. Whilst deeply problematic, this circumstance presents the profession with a learning opportunity and 'teachable moment', that includes a consideration of the benefits of embedding digital knowledge and skills development within paramedic under and post-graduate, apprenticeship programmes.
There is little in the way of guidance, specific to paramedics, on how to be or to achieve digital professionalism, and given that the one of the key enablers in the longer-term plans for the NHS is technological knowledge and capabilities, it is key that the paramedic profession is equipped to contribute. The skills and attributes necessary to becoming a 'digitally professional paramedic' need to be mapped and embedded into undergraduate training programmes. Fortuitously, the College of Paramedics are currently re-writing their undergraduate curriculum guidance, and it is vital that this includes a clear articulation of the skills and professional attributes for a 'digitally professional paramedic'.
It was for similar reasons to those being experienced across many other professional groupings that Amanda developed the Digital Professionalism Mapping Tool, for use within social work and post-graduate education; at a time where there was a marked increase in regulatory investigations into the use and misuse of social media by social work practitioners and students (Taylor-Beswick, 2019). Whilst the pandemic drove the development of digital capabilities across the social work profession, Amanda remains unconvinced that the education of social work students and the post-graduate offer is sufficient to address the digital skills and knowledge gaps that remain within her disciplinary area (Taylor-Beswick, 2021).
It was a conversation of this nature that led the authors to reflect on the comparativeness of the digital issues in social work with those in paramedic education and practice, and the decision to pursue an understanding of how the learning from the social work literature could be translated into a starting point for developing thinking about what digital professionalism might mean for paramedics.
The HCPC will introduce new standards of proficiency across all profession in 2023, citing 'we have emphasised the need to be able to keep up to date with digital skills and new technologies' (HCPC, 2022). The new standards have an extensive articulation of the digital as related to the professional for paramedics in practice in the current review of the Standards of Proficiency - that explains how registrants will:
"need to be able to keep up to date with digital skills and new technologies."

Why?

Technology continues to play an expanding role in the work of our registrants. We have made it clear that we expect registrants to maintain their ability to use new technology relevant to their practice.

Specific standards

Registrants must:

5: recognise that the concepts of confidentiality and informed consent extend to all mediums, including illustrative clinical records, such as photography, video and audio recordings and digital platforms
7: use information, communication and digital technologies appropriate to their practice
3: use digital record-keeping tools where required
1: be able to change their practice as needed to take account of new developments, technologies and changing contexts

Expectations of registrants:

The use of technology has always been an important part of the way registrants meet the standards
The four standards above cover key areas in which registrants should be able to make use of technology
This standard does not mean registrants must be able to use all technology relevant to their field, as we know that registrants will have different access to technology based on their work setting and/or employer
One way that registrants can integrate the new standards into their practice is through their own records. For instance, when offering telehealth services to a new service user, registrants should:
consider how this might impact on the service user's confidentiality
take time to explain to the service user how any of their information might be stored differently when compared to a face-to-face meeting
Registrants may also find it useful to specifically direct their CPD to new technology relevant to their field and reflect on the possible impact of new technology on their practice." (HCPC, 2022).
Hence this call to action, for a collective awareness raising and response to the imminent changes to the regulatory requirements, which we view as an opportunity to develop a framework that articulates the knowledge, skills, and values of the digitally professional paramedic.
Authors:
Dr Amanda ML Taylor-Beswick- Director of the Centre for Digital Transformation, University of Cumbria
Mr Tom Davidson- Director of the Centre for Excellence in Paramedic Practice, University of Cumbria