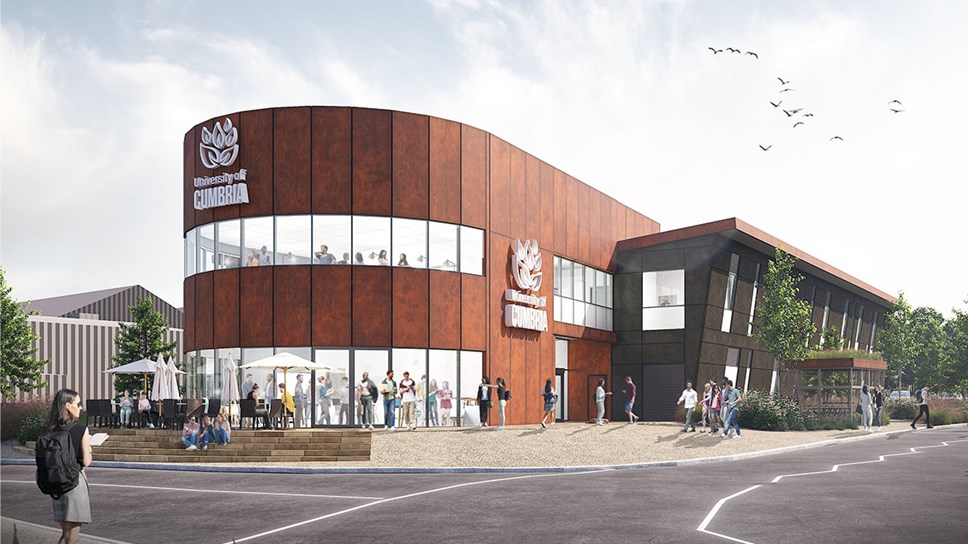 Barrow Learning Quarter: Contractor sought to build Cumbrian campus
The University of Cumbria has launched its invitation to tender process to seek and secure a contractor to build its brand new campus in Barrow-in-Furness.
A successful contractor will create a university campus, the town's first, on a 2.76-hectare site beside BAE Systems' existing Submarines Academy for Skills and Knowledge.
The multi-million pound campus project is the centre piece of the Barrow Learning Quarter (BLQ), one of the #BrilliantBarrow Town Deal projects backed by government funding.
Together with upgraded facilities at Furness College's Rating Lane site, the BLQ will transform higher and further education in the area, and is aligned to the needs of employers, improving their competitiveness, and improving job prospects.
The tender process lasts seven weeks before a further two-week tender assessment and evaluation period. Plans are for a contractor to be appointed in September that would allow construction to begin soon after. Completion of the project is scheduled to be delivered during the 2024/25 academic year.
University of Cumbria Vice Chancellor Professor Julie Mennell (pictured) said: "This is an important stage in our plans for a university campus for Barrow-in-Furness. We are excited to connect with contractors who share our desire to enable our students and graduates to fulfil their potential and in doing so to increase the workforce supply and higher-level skills base for Westmorland and Furness and wider Cumbria.
"With BAE Systems, industry, education, and local authority partners we will provide attractive and accessible higher education opportunities and progression routes for those living, working and coming into Barrow, add to other investment projects underway, and support the realisation of collective Brilliant Barrow ambitions.
"The Barrow campus and new Institute of Engineering, Computing and Advanced Manufacturing which will have a base there, represent just one of the major developments in the University of Cumbria's Towards 2030 strategy which we are delivering. Alongside, other initiatives include: the recent establishment of a Centre for Digital Transformation, a new Citadels campus in the centre of Carlisle, and the formation of the Cumbria School of Medicine, with Imperial College London, due to open its doors in 2025."
Interested parties can seek further details about the tender opportunity for the Barrow-in-Furness campus project at https://in-tendhost.co.uk/universityofcumbria/aspx/Home
Notes to editors
Notes to editors 
On July 27, 2019, the Prime Minister announced that the Towns Fund would support an initial 101 places across England to develop Town Deal proposals, to drive economic regeneration and deliver long-term economic and productivity growth. See further details of the announcement: PM speech at Manchester Science and Industry Museum - GOV.UK (www.gov.uk) 
A Town Deal is an agreement in principle between Government, the lead council and the Town Deal Board. It will set out a vision and strategy for the town, and what each party agrees to do to achieve this vision. See the 101 places being supported to develop Town Deals: list-of-100-places.pdf (publishing.service.gov.uk) 
Each of the 101 towns selected to work towards a Town Deal also received accelerated funding last year for investment in capital projects that would have an immediate impact and help places "build back better" in the wake of Covid-19. View a list of accelerated funding by place: towns-fund-accelerated-funding-grants.pdf (publishing.service.gov.uk)