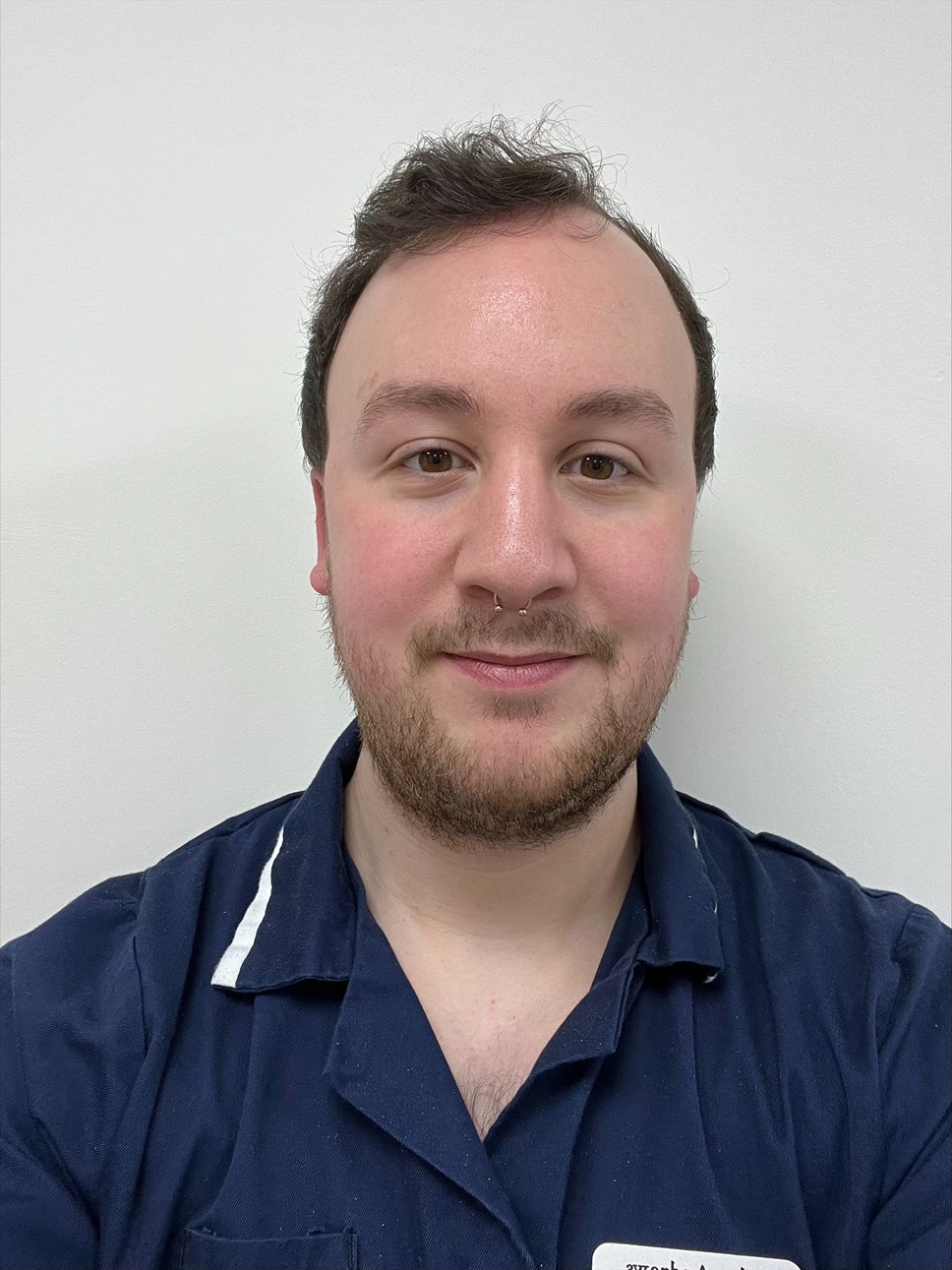 New training 'essential' for increasing number of GP nurses 'we need,' says nurse Luke
University of Cumbria is one of the few authorised providers to deliver the free programme via distance learning, which opens up the training to applicants across England.
A nurse from Carlisle has said that a new initiative from Health Education England (HEE) is 'essential' for recruiting more nurses and nursing associates into primary care and general practice.
HEE is aiming to make general practice nursing more accessible with the introduction of new training designed to encourage nurses to consider a career in general practice nursing.
Fully funded by HEE, the training is to be delivered by the University of Cumbria via distance learning and is aimed at nurses in training and qualified nurses as well as nursing associates. The University of Cumbria is one of only a handful of providers authorised by HEE to teach the programme.
Luke Andrews, 26, from Carlisle, graduated as a nurse from the University of Cumbria last year and unusually chose to go into general practice when most newly qualified nurses go straight into working in secondary care such as hospitals or specialist care.
During this third year of training, he was sent on placement with Carlisle Healthcare. Unsure of what to expect, he was pleasantly surprised by his experience.
Luke said: "The team was very supportive and friendly, especially the Nurse Lead Julie, which is always an important factor in choosing a career. Furthermore, the placement allowed me to explore and develop my skills as a general practice nurse, and it was then I fell in love with the job.
"It also brought opportunities for development including caring for people with long-term health conditions."
Luke welcomes HEE's training saying it was essential to help increase the numbers of nurses considering general practice nursing.
He continued: "Currently there is little uptake into practice nursing from becoming newly qualified, and there may be a number of different reasons for that, namely the lack of opportunity to understand what a GP nurse does within a practice without placement experience.
"This initiative shall forge a bridge between what is taught in nursing degrees, the experiences students are exposed to, and the real-life world of GP practices. I feel as though this could make a big impact on recruitment into GP practices, which is what we need!"
Recent figures suggest that current NHS vacancies* rose to a five-year high of around 133,000 last summer. HEE's idea behind the new training is to address workforce issues in a sustainable way.
Janine Hill, Senior Lecturer in Practice Development, who is leading the initiative at the University of Cumbria, said: "This new module will help give qualified nurses and nurses in training insight into the role of a general practice nurse and help them make an informed decision about whether the job is right for them and give them the skills to perform at interview."
The module is available to nurses and nursing associates at all levels from pre-registration through to registered nurses working in different healthcare settings who want to start a career in general practice.
Funding is available for two years. The course is delivered online via distance learning so anyone no matter where they are in the country can undertake the training.
For more information and to apply, see the University of Cumbria website https://www.cumbria.ac.uk/study/courses/cpd-and-short-courses/general-practice-nursing/non-credit-bearing---discovering-a-nursing-career-in-general-practice/
The University of Cumbria is also offering a return to practice programme for lapsed paramedics funded by HEE. Initially, a pilot scheme is running with ambulance services based in the south of the UK. This includes South Central, South East Coast, South West, and Isle of Wight Ambulance services. The plan is to roll out the training across England once the pilot is successfully complete. More details are available on the website: https://www.cumbria.ac.uk/study/courses/cpd-and-short-courses/return-to-practice-for-hcpc-professionals/