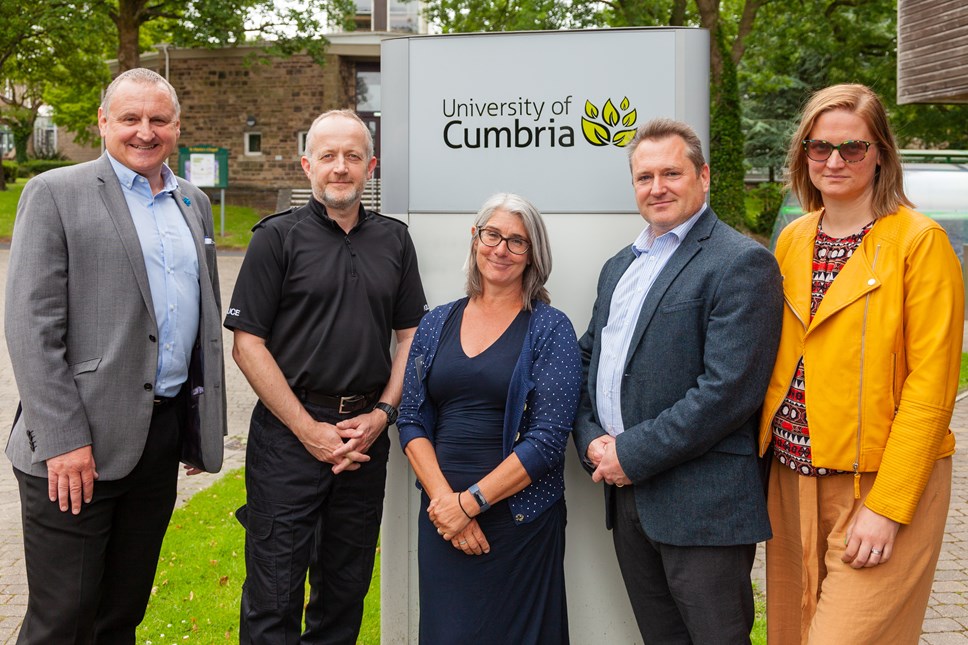 Retired Lancashire policeman returns to home beat to train officers of the future
The University of Cumbria is expanding its established provision of degree courses.
For the first time, those with ambitions of pursuing a police career as officers or in other roles are invited to enrol on a BSc (Hons) Professional Policing course at the university's campus in Bowerham Road, Lancaster.
The introduction of the three-year course at Lancaster in September comes ahead of a national change in entry requirements for police recruits and as Prime Minister Boris Johnson pledges to recruit 20,000 new officers.
It also builds upon the policing and criminology courses that have been delivered at the university's other campuses for more than a decade.
An experienced team of former police officers and people from related professions will be directing the course.
Barry Lees, a retired Lancashire police officer with 32 years of service, is a member of the lecturing staff.
He said: "As a former Lancaster Police officer, I'm proud and excited to be able to offer this degree course for the first time in the city.
"We at the University of Cumbria have been delivering policing degrees in Carlisle for many years now and we've had a good take-up for the Professional Policing course at our London campus.
"Now we would like to provide the same opportunities from our Lancaster campus. Our course is licenced by the College of Policing and 38 of the 43 police forces across the country have University of Cumbria alumni. We also know there are several working in policing roles overseas too. This is a new opportunity to study for a rewarding career in a great place."
Caroline Rouncefield, head of business, law, policing and social science at the University of Cumbria, said: "Policing is a rewarding and diverse career best suited to those with an aptitude for communication, diplomacy, teamwork and problem solving.
"Those who complete the degree will acquire a broad range of professional skills, backed up by a thorough understanding of the law.
"Modules on the current degree course include applying psychology to the criminal justice system, operational policing, police legislation, and partnership approaches to addressing crime.'
Chief Inspector Ian Cooper of Lancaster Police said: "It's a really interesting time for policing with the degree requirement coming in.
"I wanted to find out more of the course detail, especially with my area, Lancaster and Morecambe, now being one of the options for students. It has been great to meet the team that will be running the course at the University of Cumbria's Lancaster campus."
ENDS
Picture: (l-r) University of Cumbria policing Lecturer Barry Lees; Chief Inspector Ian Cooper of Lancaster Police; university head of department Dr Caroline Rouncefield and policing lecturers Alex Leek and Dr Lula Mecinska.