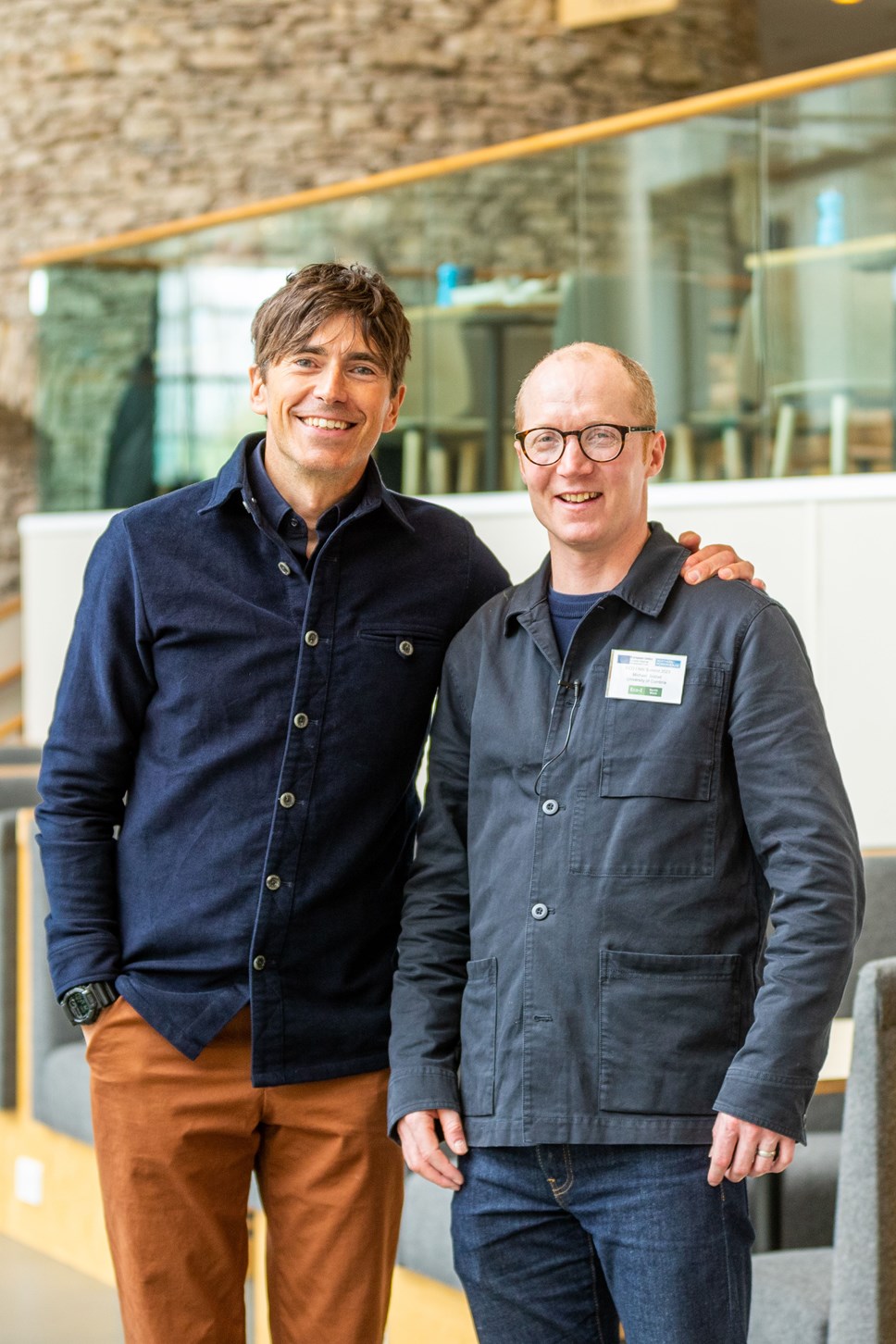 TV personality hails Cumbrian eco mission
Nationally acclaimed journalist and author Simon Reeve has hailed a Cumbria-led drive taking forward ambitious net zero goals as having national and international significance.
He said Eco-I NW's unique mission to bring Co2e savings to a raft of businesses and organisations had a ripple effect that would go far beyond the region.
Highlighting the end of the celebrated three-year project, the TV personality and film-maker paid tribute to the vision of around 80 enterprises who had embraced a pivotal emission-cutting challenge.
Supported by University of Cumbria and partly financed by the European Regional Development Fund, the £14-million research and development partnership has seen six regional universities rolling out support and expertise on a scale never seen before.
Boosting the county's goal of being carbon neutral by 2037, 13-years ahead of the 2050 government target, Eco-I NW has worked with a raft of diverse sectors, from hospitality to retail and events to charities.
Simon Reeve said it was 'exciting stuff that has great potential', adding: "We need to have those incredible ideas.
"It's a bit like people with a really good lottery ticket that you hope is going to win and the ideas are going to fly, because, my goodness, we need them."
On a visit to Cumbria, he pointed to vital peatland research carried out by the project, describing it as an 'absolutely critical planetary important habitat' and applauded a business turning seaweed into leather.
Eco-I NW Cumbria lead, Mike Siddall, praised the passion and enthusiasm of all those who had come forward determined to make a difference.
He added: "From startups to flourishing operations, skilled researchers have guided them with data, facts and knowledge, allowing decisions and actions based on evidence, rather than the push and pull of greenwashing.
"Right choices have been made which help businesses financially, as well as the planet. Absolutely brilliant things have happened and will go on happening. It's been a pleasure being part of a momentous journey.
"Delivering unparalleled levels of expertise to the heart of business, with massively important outcomes, has been incredible," added Mr Siddall.
"Participants had ideas and determination to reduce their carbon footprint that we've translated into specific measures and results. It's win/win, science-led Co2e reductions, the ability to save money, and legitimacy to market genuine green credentials.
"We've brought people together; confident networking links will continue way into the future. By doing things a bit differently, we can create something truly amazing."
Pictures show TV personality Simon Reeve with Eco-I NW Cumbria lead Mike Siddall at Rheged, Penrith.
For further information or to speak to Mike Siddall, please contact Karen Barden 07793 083106.