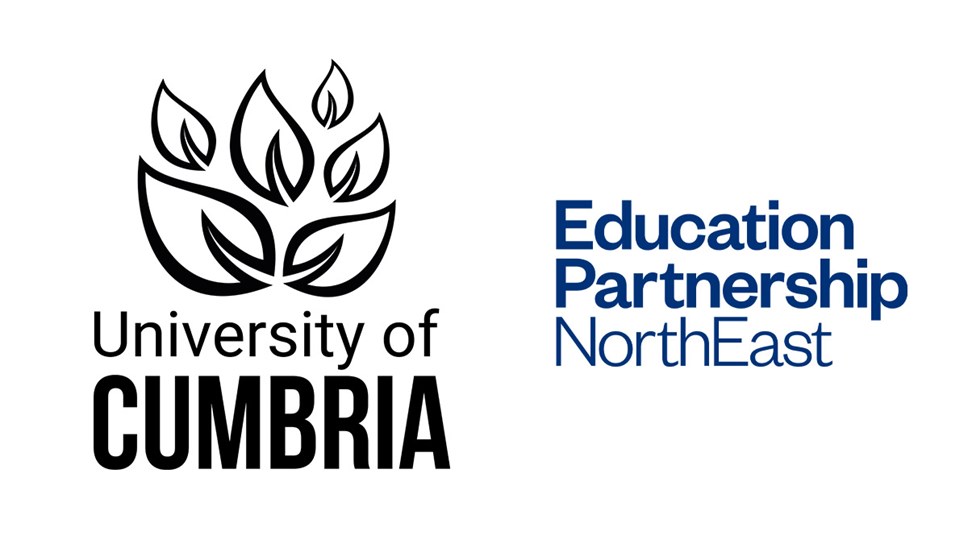 Two education institutions join forces for the benefit of students and employers in North East and Cumbria

The University of Cumbria and Education Partnership North East have signed a Strategic Alliance Agreement to benefit students and employers across the North East and Cumbria.
The agreement builds on an already highly successful partnership between the two organisations and will significantly enhance their portfolios of academic programmes to develop new progression opportunities for students, in addition to establishing new opportunities for employers to access training and qualifications to enhance the skills and expertise of their workforce.
Aligned to regional employer needs, to extend the breadth and scope of current activity, the partnership will introduce new programmes in Digital Technology, Engineering, Health and Business, increasing greatly access and choice for students and employers.
University of Cumbria Vice Chancellor, Professor Julie Mennell said:
"Equipping our young people, county and wider region and employers with the higher-level skills and capabilities to meet current and future challenges and opportunities is the most significant aspect of our university's mission. Never has this been so important: for our young people, for our region and for our economy."
"Our new strategic alliance with Education Partnership North East will help us to extend our reach and impact further, working together to enhance the portfolio offer and the opportunities available for our students. I am delighted we have signed this agreement and look forward to working with Education Partnership North East over the coming years as we jointly realise our development ambitions."
Chief Executive of Education Partnership North East, Ellen Thinnesen, said:
"Over several months the University of Cumbria has worked with our senior team to articulate a strategic alliance that will enhance diversity of student choice, access to and participation within a number of careers focussed higher education pathways."
"At a time when educational institutions must increasingly collaborate to support economic recovery, this development couldn't have come at a better time. I am genuinely delighted that along with employer partners, our strategic alliance will support students in some of the most disadvantaged parts of our region to benefit from the life changing experience of higher education."
The University of Cumbria is an anchor institution for and from Cumbria. It offers a wide range of degrees from health to science, tourism to the arts as well as alternative learning routes such as apprenticeships to meet the workforce needs of the county and beyond. The University has five campuses across Carlisle, Ambleside (within the Lake District World Heritage Site), Lancaster and London. It's amongst the best in the UK for graduate employment and top in the North West with 96% of students getting a job or going on to further study within 15 months of graduating.
Education Partnership North East (EPNE) is a dynamic partnership between Sunderland College, Hartlepool Sixth Form and Northumberland College and one of the largest college groups in the country.
With more than 21,500 student enrolments, six college campuses and several satellite delivery centres situated entirely within the North East region, Education Partnership North East serves a significant catchment area spanning from Berwick-upon-Tweed to the Tees Valley.
Pictured: Professor Julie Mennell
Pictured: Chief Executive of Education Partnership North East, Ellen Thinnesen
EPNE logo