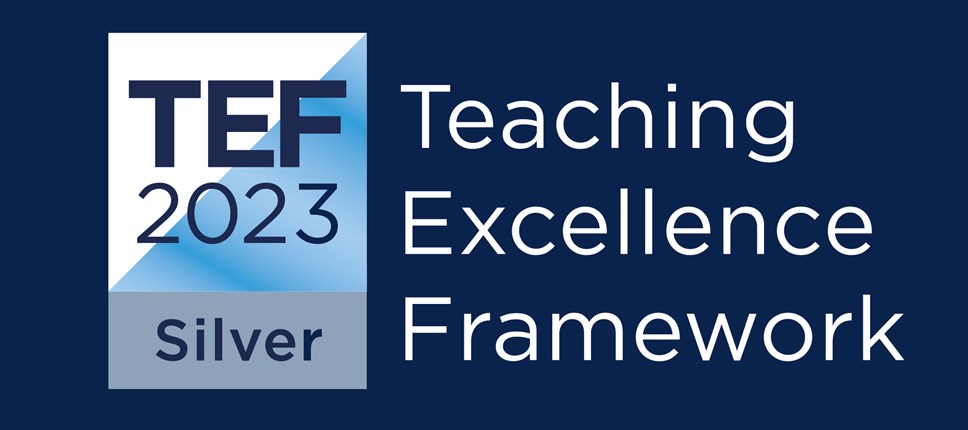 University of Cumbria achieves 'silver' rating for Teaching Excellence Framework
University of Cumbria has been rated 'silver' overall for the quality of its teaching and student outcomes. The university was awarded the rating as part of the Teaching Excellence Framework (TEF). A national scheme run by the Office for Students (OfS).
The scheme aims to encourage higher education providers to improve and deliver excellence in the areas that students care about the most: teaching, learning and achieving positive outcomes from their studies.
The TEF assesses and rates universities and colleges for excellence above a set of minimum requirements for quality and standards.
Silver means that 'the student experience and outcomes are typically very high quality and there may be some outstanding features.'
University of Cumbria Vice Chancellor Professor Julie Mennell said: "By achieving a silver rating, we demonstrate to our students and prospective students that whatever their background, they can have confidence that they will receive a high-quality higher education and positive outcomes.

"This is an excellent result for us and is a significant improvement on our bronze rating, which we achieved during the first round of the TEF in 2017.

"Improving our TEF rating from bronze to silver was a key aim of our Towards 2030 strategy, and we have achieved it four years earlier than planned. This is testament to the dedication of our teaching and support staff in delivering the best possible teaching, learning and student outcomes for our students."
The previous TEF exercise ran from 2017 to 2019 and was originally developed by the then Department for Business, Innovation and Skills and later the Department for Education (DfE).
The first time University of Cumbria participated in TEF it achieved 'bronze' in 2017. The ratings typically last four years but OfS had to extend the ratings from 2017 due to the pandemic.
'Towards 2030' is a strategy document that lays out the university's vision, aims and objectives for the next eight years to 2030. The ambitious plan aims to transform lives and livelihoods in Cumbria now and for the future.
Key deliverables include new campus developments in Barrow and Carlisle and a new medical school with Imperial College London.
The outcomes of the TEF exercise are published on the OfS website.