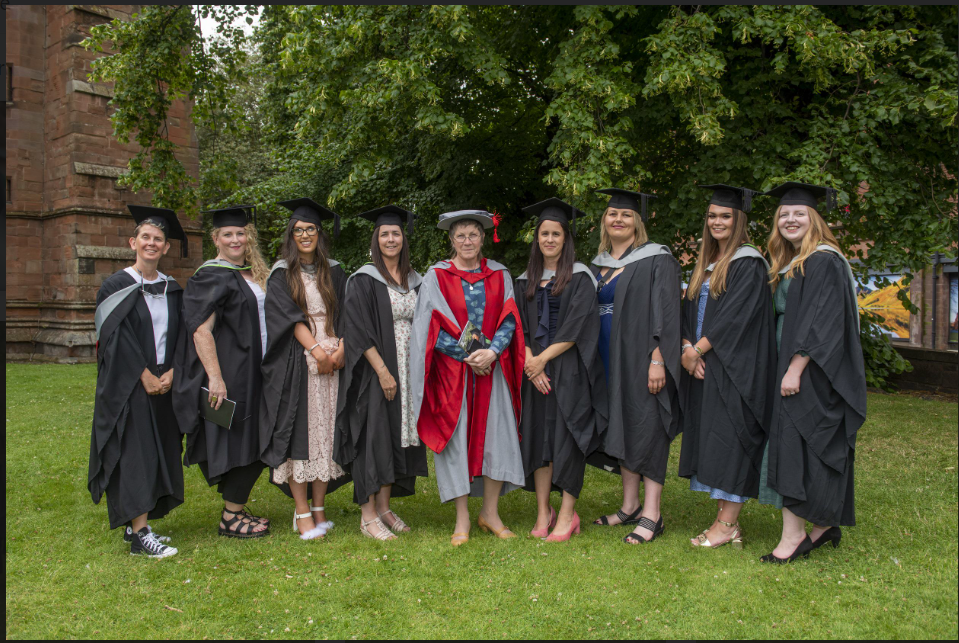 University of Cumbria announces two new senior appointments
Dr Amanda Taylor-Beswick joined the University of Cumbria in June 2022 as a new Director responsible for developing a Centre for Digital Transformation as part of the University's 2030 Strategy.
Amanda brings with her a wealth of experience including mental health social work and social work with D/deaf children and adults in Ireland. It was Amanda's interest in social work education that led her to social work academia in England.
She has an acute interest in creative teaching methodologies and engaging students in a dynamic, meaningful and informative manner, as they embark upon their learning and future careers. She is known for her work in the areas of 'Social Media in Social Work Education', 'Digitalisation and Social Work' and 'Digital Professionalism' and is the founder of the 'Use of Book Groups in Social Work Education', which can be found on Twitter: @SWBookGroup.
Amanda has been named in the Jisc Top 50 HE Influencers on Social Media and as one of the UK Government top three Women in Tech Leaders 2018. Amanda's doctoral work focussed on the 'Contribution of Social Work Education to the Digital Professionalism of Students in Readiness to Practice in a Digital World', you can read the most recent publication linked to this work here and listen to her most recent research interview here
Amanda is excited about her new role with University of Cumbria and said: "It is a privilege and a pleasure to be taking up the role of Director of the Centre for Digital Transformation at the University of Cumbria, particularly at a time of exciting innovations across the university's portfolio."
Mark Swindlehurst will join the university as Chief Operating Officer from Monday 5 September. Mark brings with him a wealth of experience in higher education having previously worked at Lancaster University and on a wide range of projects for many universities in his role as director of both management consultancy and asset management companies.
Mark is a chartered engineer and began his career at BAE Systems before moving into estate and asset management. He worked as principal development and portfolio manager at the BBC before taking up the role of director of estates at Lancaster University during a time of significant estates expansion. Mark later became director of facilities, overseeing a new estates strategy and campus masterplans.
With a digital-first approach and a strong emphasis on partnership working, Mark will also lead on the university's major capital projects and estates strategy, including the two new campus development projects in Carlisle and Barrow.
University of Cumbria Vice Chancellor Professor Julie Mennell DL said: "I am delighted to welcome both Amanda and Mark to our senior leadership team.
"We were established in Cumbria for a reason, and this drives us: to increase higher education participation in our county, to address higher-level skills and sector needs and most importantly to positively impact on the lives and livelihoods of individuals across our communities.
"We are investing and are being invested in. With £63 million capital funding from the Borderlands Growth Deal Initiative, Carlisle Town Deal and Barrow Town Deal to transform our university digital as well as physical presence and offer.
"It's an exciting time to join the university and I look forward to working with them both to deliver our ambitions."
IMAGES:
Dr Amanda Taylor-Beswick (centre) meeting social work graduates and academics at University of Cumbria's July graduations.
Incoming Chief Operating Office, Mark Swindlehurst
University of Cumbria Vice Chancellor, Professor Julie Mennell DL