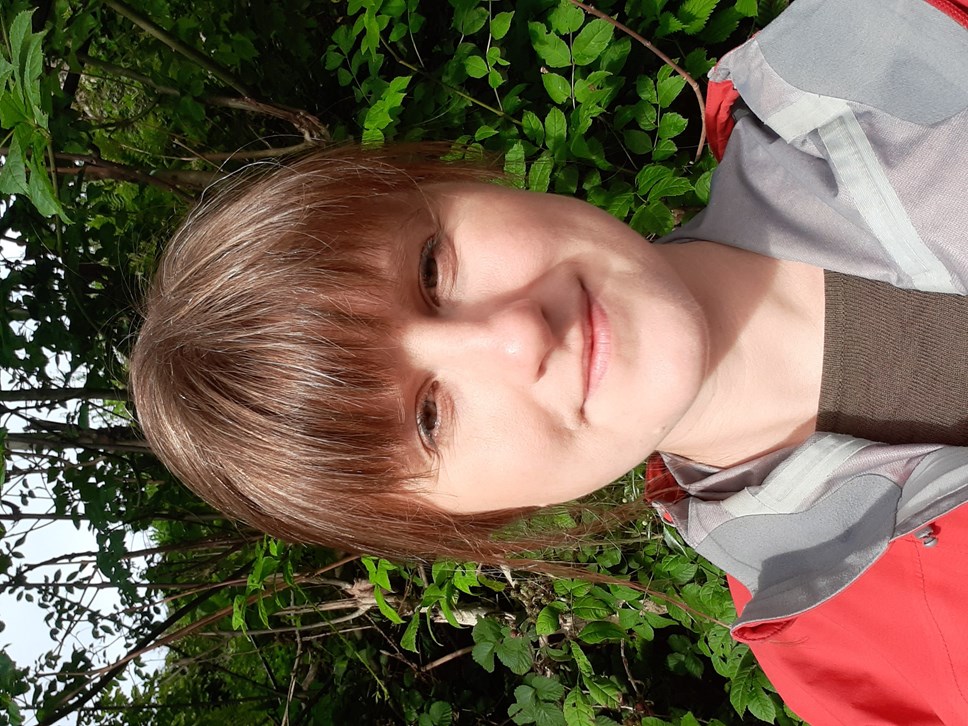 University research records new love of nature during coronavirus lockdown
Nature has become more important to people since the start of the coronavirus lockdown and protecting it a higher priority, new University of Cumbria research has found. 
Participants spent time outdoors during the months from March to early June, when the UK government instructed people to stay at home except for a few limited reasons. 
'Connection with nature in the UK during the COVID-19 lockdown' has sought to investigate experiences of nature during lockdown, changes in attitudes and people's perceived connections with nature resulting from their time living under movement restrictions. Lemmey also examined the qualities of local experiences of nature during lockdown. 
Results of their survey responses show: 
The amount of time those surveyed spent in nature increased significantly, especially for women. 

Wildlife that people noticed focused on birds, plants, wild mammals, bees and butterflies. Sounds and smells were also important, not just sight. 

Many people took photos and tried to identify what they'd found. The study also found an increase in interactions on social media and conversations about nature.   

A range of places were visited, including highly urban areas, and gardens were especially important. 
Key findings in the report, published this month, include: 
72% of women and 60% of men reported that they are more likely to spend time in nature in future. 

Lockdown saw all age groups spending more time in nature daily. 

66% of parents/guardians surveyed say their children have been spending more time than usual in nature during lockdown (only 16% report less time). 

Listening to birdsong has been the most common way adults have noticed nature (94% of respondents), followed by watching wildlife (87%) and taking time to notice bees or butterflies specifically (83%). 

77% of respondents had taken a photograph or video recording of nature during lockdown. 
Memorable moments recorded by participants include: 
"…there's a lot more species than I realised right on my doorstep" 

"Lockdown has made me appreciate nature even more than before." 

"We need to work to preserve it, it's not going to just happen"

"It [the scent of pine trees] is such an emotive smell and made me feel so happy". 

"Laying under a tree and realising I need to be amongst nature for my mental wellbeing. I want to do more to protect it." 

"Riding my bike early one morning a deer ran parallel along the track with me for a short period of time before crossing the path in front of me.  It was like we were running through the woodland together - amazing!" 

"Could hear all the birdsong whilst my baby was kicking in my stomach - felt very peaceful and 'part' of nature at that moment, a real lift to my spirits." 
Volunteer researcher Tania Lemmey, a postgraduate student embarking on the university's MA Outdoor and Experiential Learning course next month, said: "I set out to survey nature connectedness during the lockdown and any changes in attitudes to nature. The great majority of participants reported noticing nature in their local area in a variety of ways this spring, and it seems there could be lasting impacts of this.  
"Compared with before lockdown, 70% said they would be more likely to notice nature in their local area in future. The research revealed that people across the UK had beneficial, even profound, experiences when they had time and opportunity to notice their neighbourhood nature.  
"The wellbeing benefits stood out: 95% agreed that spending time in nature was very important to them, yet access to greenspace and nature opportunities is not equal across society in the UK. Also, I found an increase in interest in global environmental issues during the lockdown, especially among 18-30 year olds, and more intention to participate in local actions such as encouraging nature in gardens and yards. A shift in attitude like this is important in how we respond to environmental issues as a society." 
Dr Chris Loynes, reader in human nature relations at the university, said: "Tania has noted that people learned more about nature, felt better in themselves because of experiences outdoors, and thought their children should spend more time outdoors in nature. Nature became more important and protecting it a higher priority. 
"Her findings contribute to the understanding of people's experiences of nature in the UK during the COVID-19 lockdown and changes in attitudes to nature arising from this time. As we continue this journey through this pandemic together, research like this is of interest to nature conservation, climate change mitigation, environmental education, outdoor leisure, health and wellbeing and residential education.  
"Shifts in public attitudes to nature may be informative in the implementation of any 'green recovery' from COVID-19 and the coronavirus restrictions. These experiences have alerted more people to the value of social prescribing of nature for mental and physical health and wellbeing." 
University of Cumbria volunteer researcher Tania Lemmey 
Dr Chris Loynes, reader in human nature relations, University of Cumbria