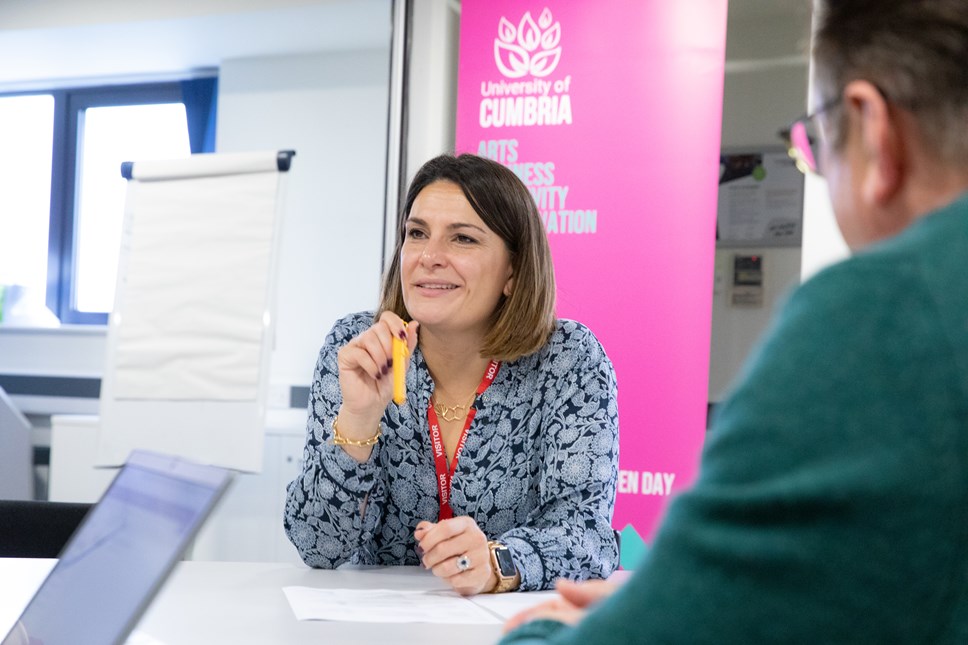 Dr Emma Keeling, Associate Dean Education Partnerships, Faculty of Medicine, Imperial College London
Partners and Partnership Working
I have worked closely with the University of Cumbria since 2020 throughout the development of the Cumbria School of Medicine, a partnership between University of Cumbria and Imperial College.
The University of Cumbria is committed to making a positive impact on Cumbria for the whole community. Their strategic ambition aligns with what is needed in the area, for example their new Campus in Barrow provides opportunity in an area where this is currently limited. Through strategic partnerships with Imperial College and BAE systems, the University of Cumbria is expanding the opportunities available for local school leavers and mature learners as well as drawing in new skilled workers to the region.
The University of Cumbria are committed to continual innovation and development. The new campus in Carlisle, due to open in the centre of Carlisle in 2026, is another example of how embedded the university is into the community. The new Campus will transform the centre of Carlisle and create a vibrant environment for students, staff and the local community.
The students at University of Cumbria are well supported. Many of the courses are designed to support learners into higher education and professional skills training who may not be able to complete a traditional degree. The university has created flexible courses, degree apprenticeships and advanced practitioner courses, embedded in the local community and based across their multiple campuses in Cumbria creating new opportunities for education and skills development.
The sense of community within the university is strong. The senior leadership team lead with kindness and compassion and that is felt across the university at every level.
The University of Cumbria is a young university but it is ambitious and committed to its mission to create a bright future for Cumbria. It has been an honour and a pleasure to work with the University of Cumbria and I look forward to our long and fruitful partnership.