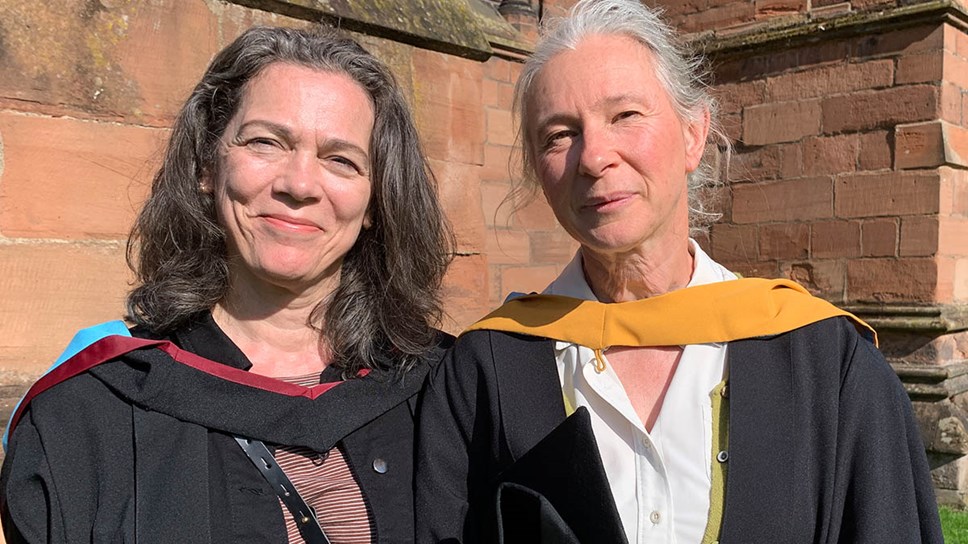 Cumbria Law team in running for national sustainability award
An innovative project between law staff and students at the University of Cumbria has been shortlisted for a 2023 Green Gown Award.
Together they have reviewed and redeveloped the curriculum of the university's undergraduate LLB (Hons) Law programme to incorporate important education for sustainable development skills and knowledge.
The review has also enabled student priorities previously unappreciated by academic lecturers to be included too, particularly in relation to course content and student well-being.
The course review also gave consideration to competing interests arising from a region like the North West, and the county of Cumbria where there are many legal issues associated with creating a sustainable economy, communities, farming and energy production along with competing interests from tourism, transport, environmental protection, and major industries and employers.
Guidance from the Quality Assurance Agency, UNESCO's key competencies and the United Nations' Sustainable Development Goals (SDGs/Global Goals) have all been taken into consideration throughout the process, as has consulting with employer partners.
Sponsored by UK Research and Innovation (UKRI), the annual Green Gown Awards recognise exceptional sustainability initiatives being undertaken by universities and colleges. The University of Cumbria is shortlisted in the Student Engagement category for its 'Law for Living – curriculum through partnership' project.
Based in the Institute of Business, Industry and Leadership, Fiona Boyle and Fiona Buchanan are joint leaders of the LLB (Hons) Law programme at the university's Lancaster and Carlisle campuses.
Fiona Boyle said: "Often people think about programmes such as geography or environmental science when they think of sustainability. Law is not necessarily a subject that comes immediately to mind, yet it has an important role to play. This might be through regulation of the energy industry, which is so significant here in Cumbria, or in terms of human rights, gender equality, the impact of immigration - all sorts of different elements of law that will be impacted by future challenges and crises.
"We help graduates to develop skills they will need in an uncertain future. To help society deal with challenges such as climate change and Artificial Intelligence, graduates need skills like systems thinking, thinking about the wider impact of their work, and future thinking which means in everything they do they will be thinking about what it will mean in the near future but also in the medium and long term."
Fiona Buchanan said: "As tutors, we had particular ideas about what sustainability might mean for the curriculum but we wanted to get the student's eye view and get them involved and have their input into our proposals."
WATCH: LLB Law course co-leads Fiona Buchanan and Fiona Boyle discuss their Law for Living Green Gown Award nomination
With a total of 16 categories, there are 102 finalists representing 65 institutions that have been shortlisted in the 2023 Green Gown Awards UK & Ireland.
Winners of the Green Gown Awards will be announced at the Titanic Hotel, Liverpool on 30 November 2023. Details can be found at https://www.greengownawards.org/2023-green-gown-awards-uk-ireland-finalists