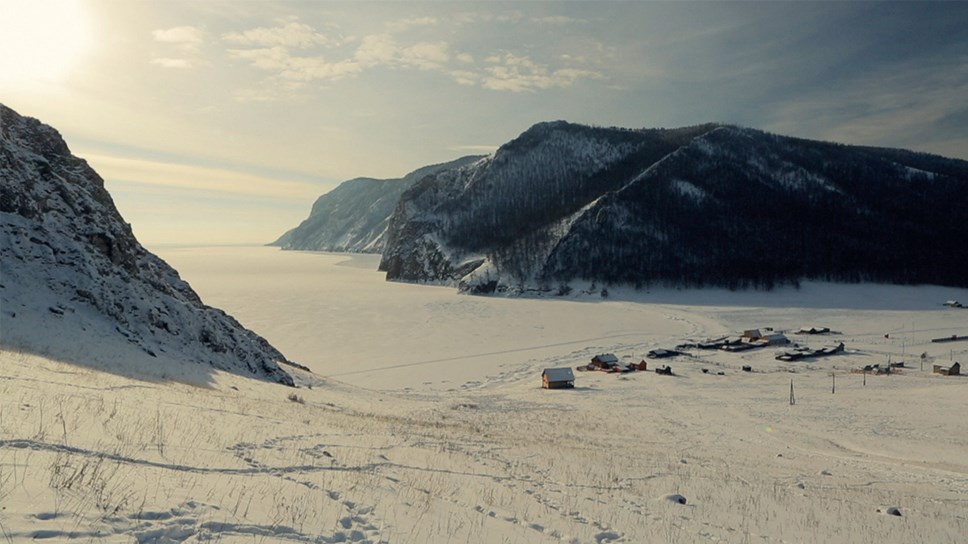 Deep Time Artist Residences: Artists explore the hidden side of Lake District Coast
Three artists inspired by the varied landscape and rich heritage of the Lake District coast, its people and place have been working with local communities as they develop new creative ways to help the public engage with this unique stretch of the North West coastline.
Part of the 'Deep Time' public art programme and supported by Arts Council England, three artists' residencies have been hosted by the Centre for National Parks and Protected Areas (CNPPA) at the University of Cumbria. The residencies which began in May 2022 were developed to embed artists in Copeland and research the core themes of the Deep Time arts programme, including the area's rich geology, varied landscape, and cultural and industrial heritage.
The featured artists are Alistair Debling, Jamie Jenkinson and Cristina Picchi, who were all paired with an academic research partner from the CNPPA. All three artists have spent significant time in the area exploring its landscape and speaking to local people to develop their artistic responses. From Wastwater, to St Bees head, to the nuclear landscapes North of Drigg, the residency artists have all worked to get under the skin of the area to inform their varied works of art.
Cristina Picchi is an award-winning Italian filmmaker, artist and writer who is developing an immersive video installation using the theme of water. She has been working closely with Dr. Gill Notman, a lecturer in Applied Chemistry whose area of study is Marine and Freshwater Biology.
Cristina has worked with Gill to analyse water samples, shooting footage at various sites including Copeland's active quarries, a large dairy farm powered by water running off Black Combe mountain, and footage from the giant offshore wind farm: the Walney Array. The video footage, photos and sounds the artist has captured will form the basis of her film work, including cutting edge underwater recordings used to capture sounds and vibrations usually inaudible to the human ear.
Cristina says, "This project brings together many themes I've explored for the past decade, including the relationship of people and their environments, and my ongoing interest for landscapes and immersive soundscapes. Ultimately, I want to create an immersive installation where people can plunge in and connect to this territory and its reality. I've learnt so much already and it will be wonderful to introduce new audiences to the richness which runs beneath our feet but is often hidden to many."
Cristina was awarded a grant by nctm e l'arte, to support her work in Cumbria which is an independent project dedicated to contemporary art. It was launched in 2011 and includes the creation of a collection, support for artists, interaction with Italian public institutions and cultural realities. It focuses on the themes of quality of life, rights and justice which is curated by Gabi Scardi.
Alistair Debling: Alistair is an interdisciplinary artist working across installation and performance based in South Lakeland. He is producing two films centred on Copeland's farming and nuclear industries, looking at unexpected stories and histories that are often overlooked. He has been working with the university's Professor Lois Mansfield PhD, Professor of Upland Landscapes and CNPPA Director, which has included examining upland farming practices including the gathering.
The core element of Debling's work has been a process of in-depth interviews with workers from Sellafield to explore their experiences of maintaining a nuclear site with their experiences of being queer. His conversations with the LGBTQ+ network at Sellafield raise interesting parallels around concepts of 'safe spaces', 'half-lives' and 'hard to access' areas.
Alistair comments, "People have been very generous and open. The conversations have been amazing and this has been my favourite part of the process so far; making connections, finding out new things and rethinking the way I look at things.
"Both pieces have been interesting to film as the sites are so cinematic. I'm also using a technique known as photogrammetry where I'm overlapping photographs objects, structures and spaces from multiple angles and converting them into 3D digital models."
Jamie Jenkinson is a Morecambe-based artist and researcher who is developing locally-based research methodologies for making, thinking and engaging with Copeland, which he describes as 'Copeologies' (combining 'Cope[land]' and 'ology' meaning to study). He has been working on his research with Dr Jamie McPhie, course leader MA Outdoor and Experiential Learning at the University of Cumbria's Institute of Science and Environment. Jamie is a former performance artist with an interest in art and eco-philosophy.
Jamie has been backpacking around the area, gathering a wide range of information and objects: from photos and digital scans, to flower pressings, rubbings from rocks and even flasks of water from different places. Atmospheric sound recordings will also play a vital part in an oral history archive, with the artist planning to use up to 5 hours of recordings with local people as the basis for his artwork / installation, prompting the public to listen and consider how it resonates with their own experiences of Copeland.
Jamie says, "This project has made me realise how complex and rich Copeland is as an area. From the water sports of Haverigg and dunes of Drigg, to the historic port of Whitehaven, nuclear industry of Sellafield, and up to the peaks of Scafell. The physical differences are so vast, emerging in and of the landscapes. There are contrasts we don't often experience in the bigger cities, at least not as viscerally – it's a different sensibility. My aim is to be playful and relatable; I don't want people to feel the work is weighty or too big for them to handle. Ultimately, I'd love people to have an emotional response to the work, expressing why it does – or doesn't – relate to them."
Professor Mansfield, Director of the CNPPA at the University of Cumbria, added: "Cumbria's coastline is unique; a rugged and ever-changing landscape that is shaped by its rich geology, cultural and industrial heritage and communities. Members of our multi discipline research team based at our Ambleside campus have enjoyed hosting Alistair, Jamie and Cristina, collaborating to unearth and share some of the stories and secrets that often go overlooked by those who visit, live, or work in the county. We're delighted to support our Deep Time partners in celebrating and showcasing this Lake District coastal landscape in such innovative ways throughout 2023 and beyond."
All three artists will bring together their work at a symposium to be held as part of a wider series of Deep Time performances, screenings and events and their artworks will feature in the exhibition to accompany the project launch in Summer 2023.
Deep Time is part of a wider coastal improvement project to shine the spotlight on this largely undiscovered stretch of coastline. It has been commissioned by Copeland Borough Council and funded by HM Government's Coastal Communities Fund, Sellafield Ltd's Six Social Impact multiplied programme and Arts Council of England.
For more information about Deep Time, visit: www.deeptime.uk
Instagram: www.instagram.com/deeptimeuk/
Facebook: www.facebook.com/DeepTimeUK
Notes to editors
Notes to Editors:
For full artist biographies, visit: www.deeptime.uk
Imagery and further information about the landscape which is inspiring the artworks is also available.
For media enquiries, please contact:
Heather Sewell - hsewell@cumbriatourism.org / 01539 822222 / 07795 487003.
Deep Time: Commissions for the Lake District Coast has been commissioned by Copeland Borough Council and is funded by HM Government's Coastal Communities Fund, Sellafield Ltd's Six Social Impact multiplied programme and Arts Council of England. It is an integral part of the Connecting Cumbria's Hidden Coast Programme (CCHC). www.deeptime.uk
Coastal Communities Fund: The Great British Coast has enormous economic potential and the government is committed to levelling up across the country, to ensure equal opportunities so no community is left behind. That's why the government has invested more than £229million in our much-loved seaside areas through the Coastal Communities Fund to help in generating jobs and boosting businesses. So far, analysis has shown that this has been money well spent, with every £1 invested having the potential to create an up to £8 boost to our coastal economies. To find out more visit: www.gov.uk/government/collections/coastal-communities-fund